The congregation at Trinity United Presbyterian Church is committed to serving our Lord Jesus Christ through worship, education, fellowship, stewardship, and mission, being Christ-centered in all we do.
We embrace the truth in Galatians 3:26,28: "In Christ Jesus, we are all children of God through faith. There is neither Jew nor Greek, slave or free, male or female, for we are all one in Christ Jesus.
Therefore, everyone is welcome to worship and serve in all areas of our faith community no matter where you are in your faith journey, regardless of age, race, gender, sexual orientation, and gender identity or expression. We commit ourselves to inclusivity and justice in this congregation and in the world.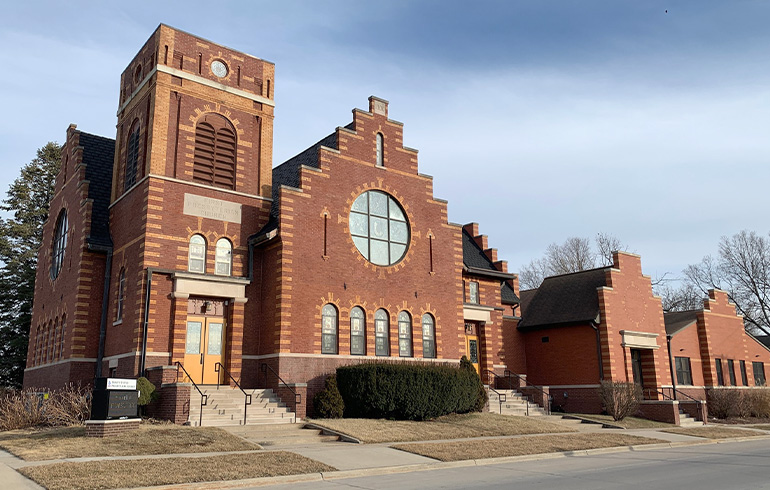 Transitional Pastor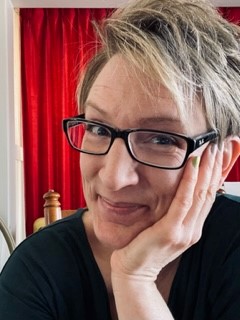 Rev. Erica MacCreaigh
Session is pleased to announce the hiring of Rev. Erica MacCreaigh as Trinity's transitional pastor.  She will be joining us on December 1st to continue our ministry and to help us prepare for our next called pastor.
Elders
Laura Avitt (2024)
Grace Avitt- youth (2024)
Al Farris (2024)
Ryan McAllister (2024)
Mark Wilson (2024)
Jim Coffey (2025)
Juanita Ott (2025)
Paul Wilson (2025)
Barb Yearous (2025)
Owen Duncan (2026)
Marieta Grissom (2026)
Sue Sorden (2026)
Dick Tinder (2026)
Deacons
Autumn Campbell – youth (2024)
Kathie Farris (2024)
Betty Labertew (2024)
Marilyn Lawson (2024)
Emily McAllister (2024)
Geri Bartlett (2025)
Lisa Coffey (2025)
Juli Coulthurst (2025)
Bill Hopkins (2025)
Marilyn Kroll (2025)
Nicki Endriss (2026)
Beth Leuwerke (2026)
Barb Moul (2026)
Heather Roush (2026)
Margaret Blair
Clerk
Mark Koskamp
Minister of Music – November 1983
Chari Kruse
Chancel Bells Director – September 1994
Calvin Choristers Director – September 2009
Glenda Richards
Childcare/Nursery Attendant – September 2002
Wendy Dowell
Office Administrator – August 2008
Nick & Becca VanDam
High School Youth Directors – September 2011
Anna Lackaff
Chancel Choir Accompanist – January 2015
Amy Fredricks
Children & Youth CE Director – August 2015
Gary Richardson
Calvin Choristers Accompanist – September 2018
Betty Dyer
Financial Secretary – September 2021
Kerry McKasson
Custodian – May 2020
Rachael Wilson
Co-MS Youth Director – August 2020
Paul Wilson
Co-MS Youth Director – September 2022
History
The church's history dates back to 1853, when the First Presbyterian Church of Indianola was founded and in 1864, when the United Presbyterian Church of Indianola was organized. The Indianola First United Presbyterian Church and the Indianola United Presbyterian Church were united on January 11, 1959 to form the Indianola Trinity United Presbyterian Church. The church has grown and changed over the years, but it has always remained committed to its mission of providing a spiritual home for people of all backgrounds.